Life Cycle Nutrition Health Management Competition
The World's first ever Life Cycle Nutrition Health Management Competition Kicks Off
The bonus is up to $1,000!
Motivated by the Rewards, or Motivated by Health Science?
At the time of Toronto's spring blossoms, The Association of Certificated Professional Nutritionists(ACPN) hosted the 2019 Life Cycle Nutrition Management Competition. What is remarkable is that the winners will have a bonus of up to 1,000 yuan! The cumulative number of winners exceeds 200!
At this time, we may not care about money because there are so many different entertainment activities, that sometimes time is better than money. I believe many people cannot be motivated, so the reporter was very eager to understand the life cycle nutrition health management contest. The reporter also was curious to learn about these attractive places and what they can bring to the public – what it is worth seeing for it to be worthwhile.


Start the Competition
In order to better help the participants prepare for the competition, the organizer ACPN will have the orientation in the weekends of the first half of April and May (the specific dates are April 6, 7, 14, 20, 21, 27, 28, May 5). The speech contests will be May 12 & 19.
ACPN Secretary General Carrie has been interviewed by reporters recently.She said that the ACPN Life Cycle Nutrition Management Competition was the first ever world event. College students, high school students, and many professional associations related to health sciences will be invited to share how health science is related to the nutrients in our real life. Because people consume food daily, it's very important that we know health solutions are based on foods instead of medicine. From this perspective, we may need to know how health sciences, the Ministry of Health, and the Ministry of Agriculture are relevant to our daily lives. Are there any sciences that we need to know during our shopping? How to choose healthy, safety and nutritious snacks for children?This is a common case that concerns everyone.
"What makes us happy is that many families have registered their children for this competition." Carrie told reporters, "Canadian children have already studied nutrition in secondary school. The contests will invite experts from health sciences to guide the competitors and share the health science practices and learn from each other. After all, family health is fundamental to a happy life.


The Guidance of Health Science & Practice will Bring Good Memories & Good Habits, Laying the Well-being and Happiness of Life Cycle
Carrie also told reporters, "After starting this contest, we visited some City Counselors, MP, and MPP. Some of the them reflected that they have never seen a similar competition. They expressed their support and hope to be the beneficiaries of the event.  They recommended their communities and their own children to participate in the competition, and hope that we can contact more high schools to benefit more children. It will be a valuable memory of a life time; to take the competitions, share the experience and learn from each other will become a treasured memory, and be great significance to the beginning and future of life."
"In addition to visiting members of Parliament, everyone is very excited because they see that science is linked into their real life. Choose a diet plan that suits you," Carrie said. "Every family member is different in age,gender, and physical condition. If we eat the same food every day, we may have different side effects and nutritional needs. This raises a request for specific analysis of specific issues, how to take care of themselves and take care of each family member in order to make themselves healthier and the overall health of the family."


Actively Participating in the Competition, Aiming to Win the Championship
From the contents of the competition announced by ACPN, there is Nutrition for Family, Sports Nutrition, Nutrition at Work,Nutrition for Travel, and Nutrition for Special Needs. Many contestants have chosen topics that people are generally concerned about in daily life, such as:
§  In the era of health products explosion, how can you make rational purchases and choose healthy products that suit your body's needs?
§  With all the health products and cosmetics stacked in the home, how can you accurately judge the effect? What is appropriate to eat?  
§ How can you choose safe and nutritious snacks for children and diet reasonably?
§  Does our body need calcium supplements? What products are most beneficial in replenishing calcium? What is the best way to improve the metabolism of body cells and enhance calcium absorption so the mineral can effectively strengthen our bones?     
Under the guidance of nutrition experts, the participants have a clearer under standing of the topics that they choose, and make a gift for lifelong health.
At the NHH Center of ACPN's member Club, the reporter saw that many contestants are listening carefully to the expert's guidance for their own topics.
Elim, a 12-year-old in the non-professional group, is a middle school student who chose the topic "How to manage health during pregnancy". The author is keen to understand the reason why she chose this topic. Elim told reporters,"The health of this world begins with children. If every child can be healthy, the world can be truly healthy. The health of the child begins from the mother which requires women to get the correct nutrition management knowledge during pregnancy, and they need to give special care and care to both physically and emotionally. I hope to have this knowledge and have the opportunity to guide mothers on how to be healthy."
As an expert guide for Elim, Alex affirmed the theme of her choice, and discussed how to improve it. Alex told reporters that it should be taken seriously before the child is born.
In addition to Elim, some other students chose the submission and speech contests. They felt that the speech contest was very meaningful. Now they also preparing for the speech contest on May 19th.
It is reported that the contestants who participated in the speech contest have the opportunity to become global health ambassadors and attend the award ceremony of the China 2019 Competition.
"Under Alex's guidance, I am ready."Elim told reporters carefully, "My goal is to win the title in this speechcontest."
The announcement of ACPN's competition has aroused strong concern from all walks of life, including the Atlantic Photographic Association. The association believes that nutrition and health have many meaningful themes, so they realize that everyone will transfer their vision to nutrition and health, share their scientific ideas and practical experience, it will be a rare health wealth.
Now ACPN has launched a photo contest for nutrition and health around the world, and everyone is welcome to participate.


Learn Holo-Health Science and Make a Healthier Life
The health concept advocated by ACPN is guided by holo-health science, & practice & provide health solutions based on food. This means that the achievement of health and well being must be based upon the following three major components:a. scientific information, b. industrial information, c. life information, and then make a complete assessment. Based on the results, ACPN Nutritionists can select safe, quality, nutritious, and healthy products, to develop and carryout a personalized health management plan.(http://acpnglobal.org/2019/03/05/fuwuchuangxin/)
The reporter also saw at the NHH Center thatmany parents came to the experts  hopingto learn more about the life cycle nutrition management knowledge.
Sandy, a good-natured, fast-talking woman, is the mother of a 3-year-old child. She told reporters that she had been exposed to the ACPN platform and had studied some courses here, so she had a scientific and sensible choice for her children's snack selection.
"As a child's mother, I feel that I have benefited from ACPN's life-cycle nutrition management" Sandy said. "Since the baby was born, I paid great attention to his diet. Every time I went to the supermarket,I looked at the product label. Because the product label has a lot of information, it allows me to better choose healthy food for my child. For example, the biscuits that the child likes to eat, I want to see its sugar content, as well as iron, Calcium and other information, then make the decision to buy. After learning in ACPN, I learned the harmful effects of food additives on human health, so I do not want children to take it too much, try to reduce the purchase of snacks containing food additives, or don't let your child eat."
"One day, I just picked a snack that kid liked to eat. The ACPN teacher said that this snack is healthy for the child. This makes me feel at ease. Because I really learned useful knowledge on this platform and it benefits the whole family, especially the health of kids." Sandy said with deep feelings, "It is impossible to prevent children from eating snacks. Then we need to learn and be a smart consumer and know how to choose snacks, be a smart consumer. So this time I signed up to participate in the competition, I hope to be able to discuss with experts more meaningful topics such as nutrition for our trip."
Similar to Sandy, Emily, the mother of three children, also broke the nutrition and health of her children. The theme of her choice this time is how to help children balance their diet. Emily told reporters that she was introduced by others and learned that ACPN can teach her so much useful health knowledge. "I participated in the training of dietitians here. I feel very helpful to my family and children. This knowledge has helped me a lot in my children's daily diet and sleep habits, including my personal stress and emotional management. Because I understand that these are all factors in holo-nutrition health management."
For example, Emily said, "When my three children are sick, not only make me worry, but also take time off to take care of them. The children have to take time off at home, but how many days can I take time off? So I take care from my child's daily diet. For example, my daughter usually needs to bring a lunch box to go to school. I prepare Chinese food for her, but I have a box of salad. Salad or Chinese vegetables, boiled and cold, or Western, put some Cheese. Salad must be there, because my child's food is prepared according to holo-nutrition, mainly based on vegetarian food and good protein, and strive to achieve a balanced diet. As a result, my family's three children rarely catch a cold which not exceed three days a year.My kids also recover as soon as possible through nutrition management, such as vitamin C supplementation, and children's multidimensional, etc. Children rarely get sick, and I don't have the troubles of multiple children'smothers."
Whether it's Sandy or Emily, both mothers feel that the knowledge of holo-nutrition science learned at ACPN really helps them better manage their children's health. They told reporters invariably, "We have met many elites at ACPN; they are academic and have practical experience.Their courses are very practical. Moreover, we brought children to ACPN and encouraged them to also actively participate; let them learn and master healthy and healthy scientific knowledge from a young age, so that they can learn to use scientific nutrition to manage their health and thrive!"


ACPN: Building a bridge of "Health Science" forConsumers, be Wisdom and become their own best Health Partner
ACPN Secretary General Carrie told reporters that the competition was divided into professional and non-professional groups. "In the professional group, we will see more exciting links between science and real life, which will further inspire the public's health awareness, make us become smarter, and let us better take care of ourselves. Usually we see too much Information, we don't know which Information is correct and can really guide us. Through the professional group, we can see what the right information is, and find the right way to help yourself. It is best to be our own best health partner because life is always companied by ourselves."


Enhance the Wisdom of identification for Health Science Information
"Health science involves very broad fields. In daily life, it is very difficult for us to meet a suitable expert to help us. It is even harder to meet experts from all fields to share the highlights of science and health, so that we can improve our understanding of how to be healthy efficiently." Carrie told reporters, "And some so-called experts may be famered, their knowledge has limitations. Due to the complexity and cross-cutting nature of health science, it is difficult to judge someone who is famous on web. Therefore, we specially invited experts from the Health Sciences to confirm the correctness of each source of knowledge. We would be very happy if we can organize more professionals to help everyone's daily life and live confidently."
Mr. Thomas Lin, ACPN co-founder and vice president of global affairs, told reporters that ACPN was founded with the intention of connecting health sciences, health industry, and public health resources to build a "healthy" bridge for consumers; therefore, ACPN's most important mission is to deliver the latest developments and correct information in the health sciences and health industry, and to deliver them to consumers guided by the General Holo-Health Sciences.
Thomas said, "This life-cycle nutrition management competition is one of the specific actions for the specific operation, completion and implementation of this original intention. What we need to do is to connect health science and health industry, through life-cycle nutrition management. Science is linked to nutrition in real life to provide consumers with the best health management solutions."
The National Nutrition Day will be held on May 26th by ACPN. There will be special expert speeches, audience interactions,awards ceremonies, winners' speeches, etc., especially for global nutrition and health photography, painting and video awards. Exhibition of works.
If you want to stand on the high podium, get a high bonus of 1,000 yuan, and harvest the healthy wealth brought by health science, then quickly participate in life cycle nutrition health management competition held by ACPN, don't miss this opportunity.


Health Science has never been Far Away, Walk into her,Understand her, and will always be Protected by her
If you don't have time to participate in this competition, you may wish to participate in the National Nutrition Day at the Hilton Hotel in Markham on May 26th, as the winners of this competition will be shared. Relevant experts will be invited to bring you the following keynote speeches:
1)Health Sciences & Practice for Public Health in Canada
2)Agriculture Sciences &Functional Foods in Canada
3)Life Cycle Nutrition Management& Scientific Practice
From here, help us open a window to understand the world's health science and understand how health science is closely related to our real life, thus opening a door of life cycle health management, and understand how to take care of our life and our family. Improve the quality of life.
The author believes that this has gone far beyond the value measured by money, because true health is invaluable, and the value of health under scientific guidance is difficult to assess with any standard in the world.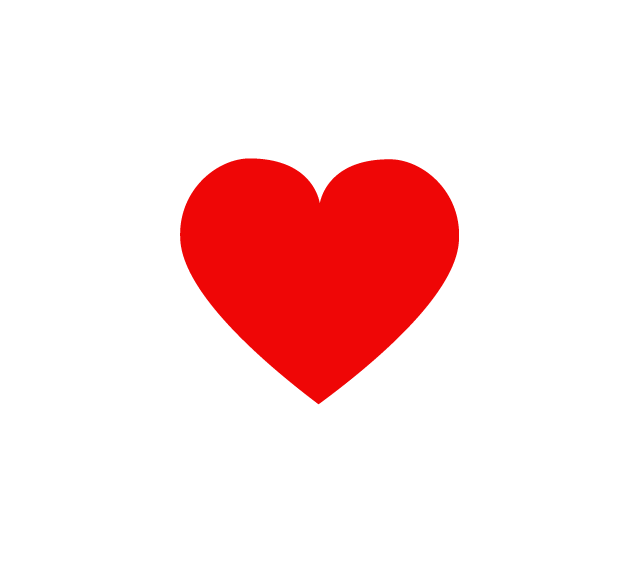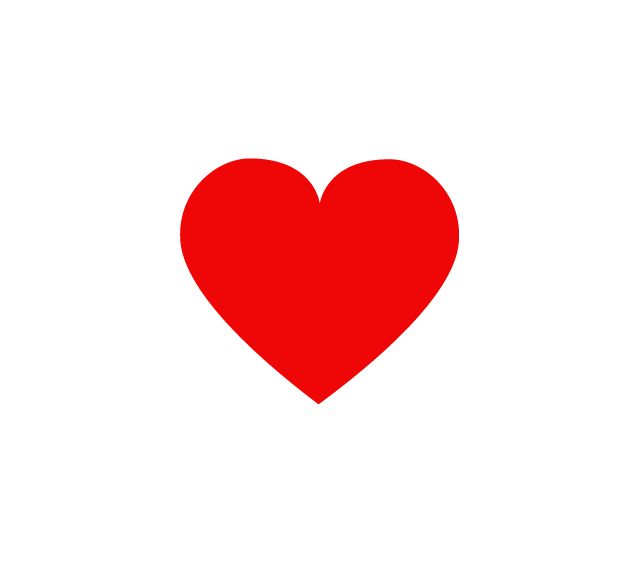 ---
来源:加拿大健康信息网微信平台
更多精彩资讯 请扫码关注